Cuba After The Last Cruise Ship Has Left - Tauck Nov 2019 Tour
Below is a video link of my recent 6 day tour of Havana Cuba.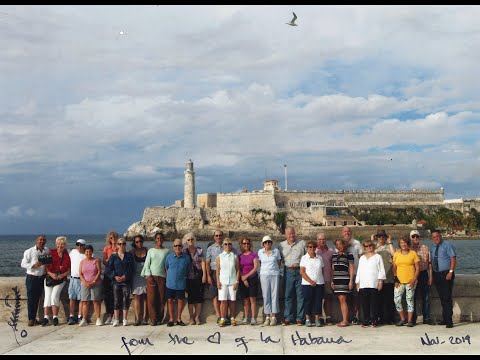 What is Cuba like for the Cubans now that the last cruise ship has left? In June 2019, President Trump stopped allowing cruise ships to dock at Cuban Ports. Other tighter embargo's have also been reinstated. This video of a November 2019 Tauck tour shows how the Cuban people have been affected by these and other changes. Big, really big changes are happening in Cuba appear to be all independent of the US. Massive construction is underway in Havana sponsored by foreign countries. Privatization, especially in the restaurant arena is increasing dramatically. The food at the private restaurants is vastly improved from my last visit in 2015. But there remain severe shortages of everything. Oranges, Coffee and lemons were in short supply and largely unavailable to the average Cuban. Cuba is experiencing both rising income and even faster rising of costs which equals inflation. Income EQUALITY, a hallmark of Castro's government, seems to have disappeared. But at the bottom line, Cuba remains a wonderful place to visit.