Will we reach the Antarctic Circle?
I was wondering how close to the Antarctic Circle we would get and if we would cross it. According to the crude map in the Tauck literature we won't get close.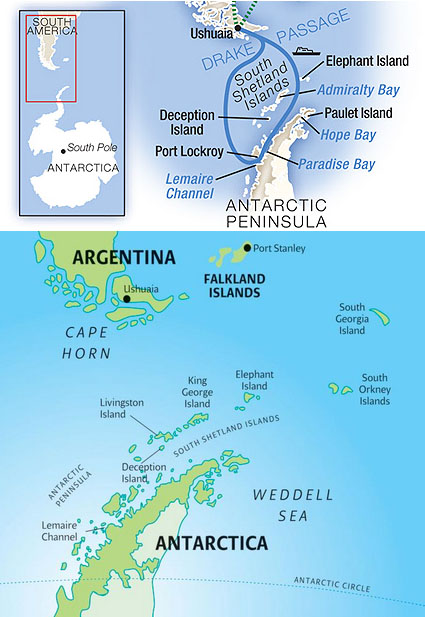 From the top map, it looks like the furthest point on our trip is the Port Lockroy and Lemaire Channel area. From the bottom map you can see that is a fair distance above the Arctic Circle. I have been north of the Arctic Circle in Norway and Iceland but I guess I will never go south of the Antarctic Circle.
By the way, there are two websites where you can get the weather forecasts for Port Lockroy:
Port Lockroy seas and weather
Port Lockroy Weather