The Willard Hotel in Washington DC - A beautiful Hotel to stay at
Tauck uses the Willard Hotel for several tour stays in Washington DC. I stayed at this hotel in May 2018 on both the Philadelphia to Washington DC tour and on the One Nation DC event tour. This hotel is as most Tauck hotels are, extremely well located. Below is a link to my three minute You Tube Video of this hotel and the room we stayed in.
What does a standard Double bed room at the Willard Hotel in Washington DC really look like? First of all the lobby of the Willard is beautiful and well worth a visit on its own. Learn how the word "lobbyist" was created at this location. the hotel is extremely well located at the end of Pennsylvania Ave right next to the White House. Foreign diplomats stay at the hotel. Careful observation can provide clues to what is happening on the world stage. Along with the afternoon tea, another hidden benefit of this hotel. The standard rooms are fairly spacious with many positives and just a few negatives. This hotel is a must visit and a nice place to stay as well.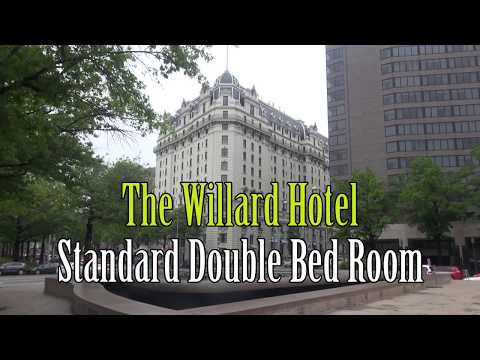 https://youtu.be/GgXTvwzeZZI
Leave a Comment