May 2018 Small Group Tour Phil to Wash DC
FIRST OF ALL, ANSWERS TO SOME IMPORTANT TOUR QUESTIONS:
1. Should one upgrade to the Williamsburg Inn? Absolutely, one of the great hotels in the US. This upgrade is so important in my mind that one should change trip dates until one can get the upgrade.
2. Laundry: None at a reasonable price.
3. Should one take a small tour vs taking a large tour? YES. This tour benefits from the small group. The same size bus is used. You will meet your fellow tour passengers. And everything goes faster, meaning more time to linger everywhere.
Below is a link to my video of Tauck's 11 day small group tour, In Freedom's Footsteps tour. We took the tour in May. Every aspect of this tour (but the weather) was outstanding. We stayed in great perfectly located hotels at every stop. The Williamsburg Inn and the Willard hotel are shown in a separate videos. We ate at many interesting restaurants. The Plain & Fancy in Bird in Hand, PA in the heart of Amish country is shown in a separate video. Our guide, Gloria Swanson Ream was excellent. The tour was active, but the bus rides were never very long. The highlight of the tour in my mind was the visit to the Gettysburg Battlefield. The history and the sites from the Revolutionary War to the Civil War are visited. The biggest negative: We visited Amish country in the rain and on a Sunday. The Amish treat Sundays as the Sabbath.
Here is the You Tube video link to this 20 minute video of the trip. Enjoy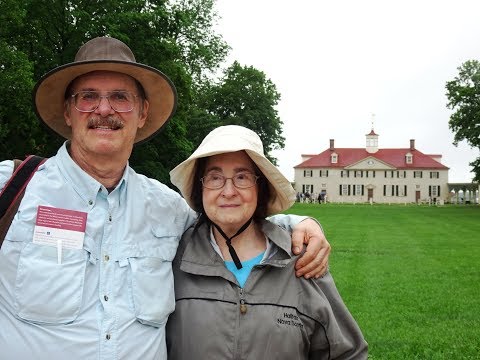 https://youtu.be/EUpOZDc6ARA