I dream of Africa ..(my experience)
Monday, Sept. 5th- as I was dreaming with Botswana, Zambia & SA. and my alarm when off...
This time, I didn't drag myself out of bed, instead I but jump out to dance the Happy Dance!
listening to...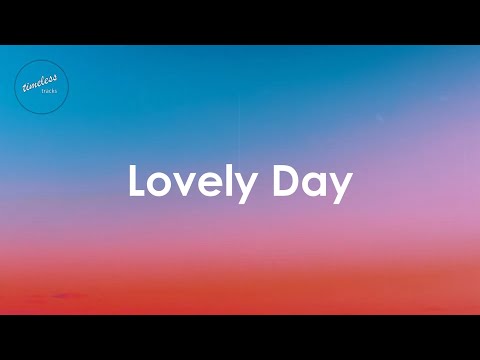 https://youtu.be/PnZ0xdMU4yY,
Yes! I'm going to Africa, finally and I got in the shower, fixed my hair, put on some make up ( ?) , lots of perfume... that never fails and checked around the house to make sure everything was right.
Next, it was time to wait for my Emirates Biz. shuttle driver... Here I am by the stairs steps as I suddenly hear Knock knock!
Who's there
?
It's your driver.. Mr. R. , as I open the door with my biggest smile, I realize my driver it's MILTON!!!
Good morning, Miss Milena, good morning, Sr.
and off he went, took my suitcase (under 27lb. and my camera bag. ) walk towards the Black Jaguar and loaded the trunk, open the door for me and off we went headed to the Airport. He was sweet as a candy and very friendly. I had an amazing ride.
well, we got to the airport; I had pre-check, so the only thing left to do was to turn my 27lb. suitcase in and headed to the gate... the entire process was about 2-3 min. ... I think they know me
1 hour later the gates open and I'm walking down through the tunnel to Happiness.
My flight was Seattle-Dubai 14h. piece of cake... my 5th time, I use to it.- This time I'm staying 2 full days in Dubai.
I saw the Museum of the future (just open) the Frame Bldg., went to the Souks to buy my middle E, spices and did my typical Spa ritual...
https://www.youtube.com/shorts/rs7P0wI1k9Y
off 2 days later to Lusaka, Zambia 7h. flight - this time economy- aisle seat 18C. Food was good- service excellent as usual.
Once in Lusaka, I did run to the terminal thinking 2.5 hours was not enough... even as I had already gotten my e-visa in hand- well it took all the process about 15m., now what? The Lusaka airport is new, still some areas are under construction, but it is functional and easy to navigate.

As, a rep. of Proflight saw my ticket, he immediately took over my luggage and took me directly to the Proflight counter.
and waited...
It's show time! They are ready to board.
and hour later I was finally @ Livingstone airport, where a Tauck rep, was waiting for ma and took me to the Royal Livingstone V. falls hotel.
As incredible it is, I was so excited, to be there... I was fresh and ready to start, they greeted me with a non- alcoholic that was delicious... so, I ask for 2 more
. No shame!
Thet directed me to the room and as I left my bags, I ran to take some pictures, I saw a Giraffe and some Zebras out in the lawn also wanted to see my first Zambia sundowner.
Well, I got around and found the giraffe which became my new friend... the click of my camera was something he had to see up-close. I have to be honest... I pulled back several steps, but it was Amazing to see it so close and so gentle. Once several pictures were taken and after seeing my first sundowner at the hotel, I headed back to the room to get ready for the next Amazing and loaded with excitement day.
7:00 am Tauck Welcome cocktail day.
But I had other plans till 6:oo pm
1st. my Microfight over The Victoria Falls (THANKS! to ALANS, it was AAAAAMAZING!)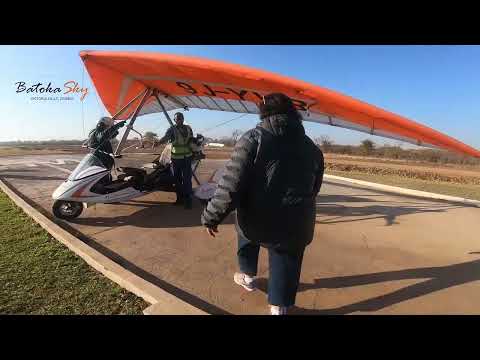 https://youtu.be/c6GOVLoL9hQ
Then, at 10:00 The Elephant Cafe for Lunch. (Not to be missed! ) I just hope Tauck includes it in the Livingstone program. (Lunch was divine too) _ Enjoy!
https://youtube.com/shorts/AGzi3bMQ4Ok?feature=share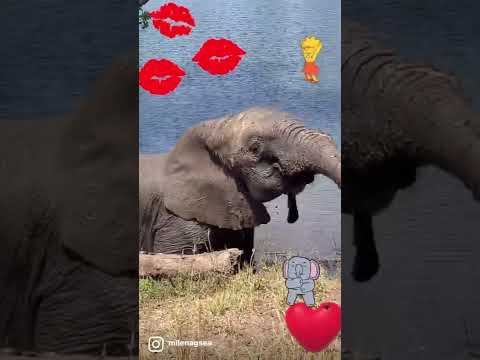 https://youtu.be/c6D8RbZZ_ug
and finally, the Cocktail welcome reception... Let's meet the group and the TD.
at first glance everyone was very friendly and happy, all very excited to start the trip and drinks, laughter was the order of the night. The cocktail was done outside at the lawn near the river, so we had a great breeze and also saw another out of this world African Sundowner... it never gets old.
Well, these is it for an Introduction... the trip will start tomorrow Day # 2
-Rhino visit & Chobe before crossing to Botswana.
Buenas noches!, Good night! , Bonne nuit. Buona notte tutti.